24 Apr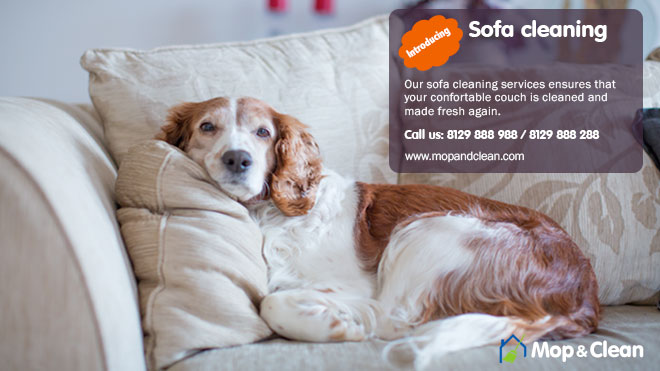 Launched the sofa cleaning service in Cochin!
We have currently expanded our cleaning services to sofa cleaning and provide sofa cleaning service in Cochin.
In order to have a cleaned home environment, in addition to the regular cleaning of the house it is important to clean and maintain your upholstery too. Whether it is the sofa or the suede chairs around the dining table, proper care and maintenance is necessary.
Here are the key reasons you need to do the sofa cleaning
Appearance
Often your home furnitures doesn't come cheep and mostly the investment is done considering long term usage of the sofa. So it is important to take good care of it in order to extend its shelf life. In addition this will ensure that your sofa looks fresh and pristine.
Clean air
It is important to have clean air within the house without having any odours or dust particles. Upholsteries easily absorbs odours very easily from pets, our own body odours, sweat, spilled food or drink etc. The odours can be caused by the bacterias too. It is important to address this immediately and get help in cleaning it at the earliest to remove the unpleasant odours permanently.
Health
We spend a good time when at home on the sofa whether to watch the TV , talking or just hanging out. over a period the material will absorb lot of dust particles, bacteria, allergens, dirt and mold. The only way to keep all these at bay is by regular and proper cleaning of you upholstery. Not doing the cleaning could cause health issues such as asthma, dust allergies etc.
As a conclusion, even though you do regular cleaning, it is important to consult professionals who clean the sofas and other upholsteries properly with the right cleaning material and equipment that are specifically made for this type cleaning.
If would like to know more about the sofa cleaning, please get in touch with us.