28 Apr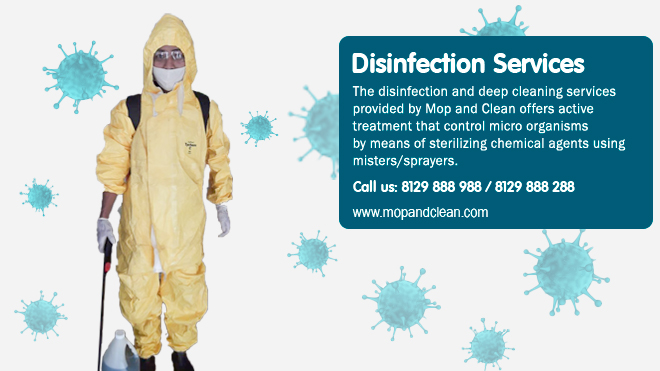 Disinfection services as well as sanitizing services towards bacterias and viruses have become more important and relevant as the COVID-19 coronavirus continues to evolve globally, and the existence of other micro organisms that could cause allergies and health issues.
As the cleaning experts, Mop and Clean works closely with customers to understand which areas require disinfection and deep cleaning and provide the solutions that adhere to guidelines established by authorities and experts in the field.
What we offer
We offer active treatment that control micro organisms by means of sterilizing chemical agents using misters/sprayers, followed by deep cleaning of your home or office area.